VisualRadio.Cloud
provides you with an easy and unique overview of the current state of the Visual Radio environment of your Station.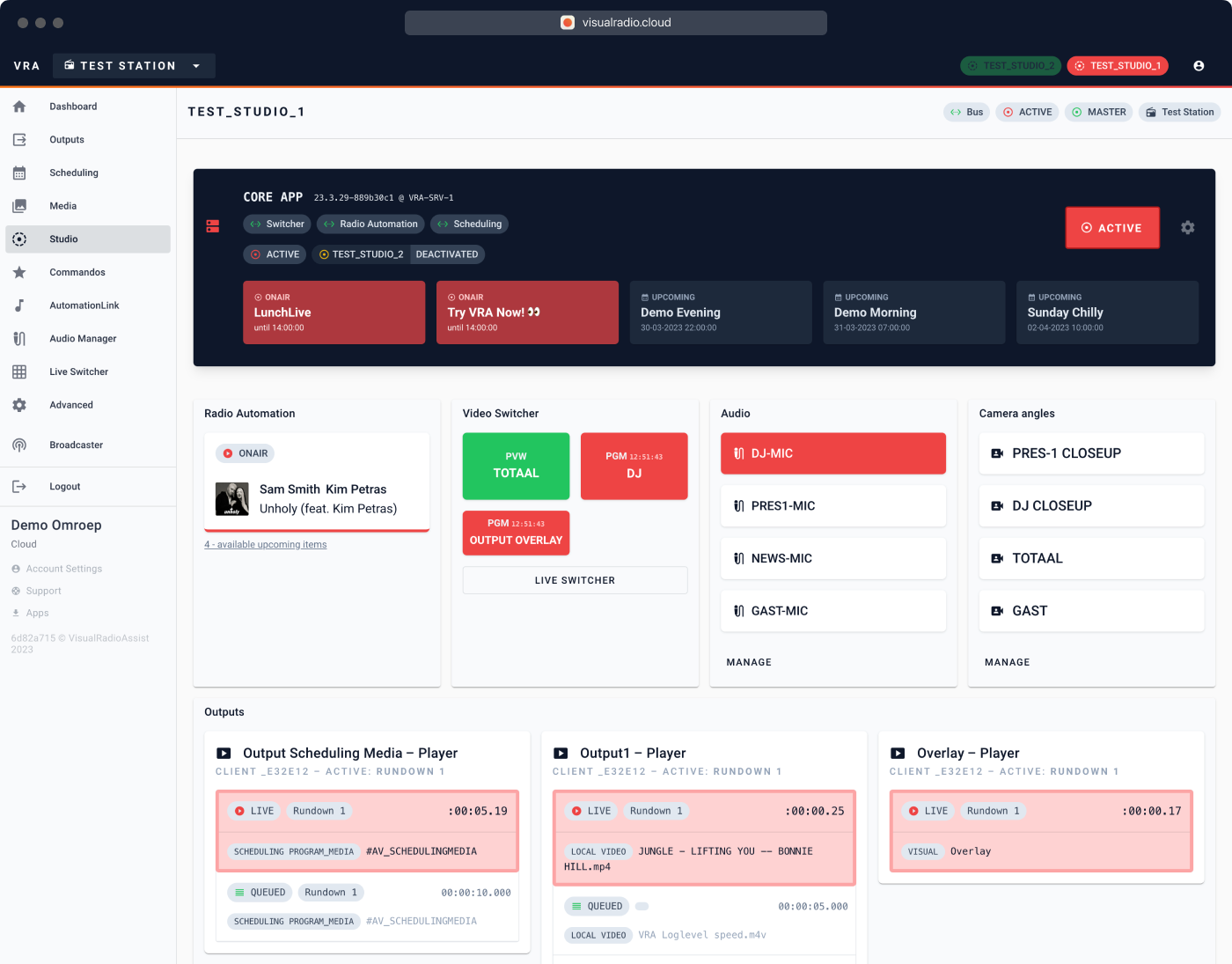 ---
Video Switcher
PGM

status
Which Microphone is
onair

?
Output Players
playing

Content
Overview of the currently playing rundown items on your
Output Players
Control the Core
Activate the power of Visual Radio Assist, by controlling the state of the Core.
Activated
= Ready to receive and process triggers on your
Video Switcher
Deactivated
= Idle mode, ignoring live triggers for Video Switchers,
but continuing processing live data and playing Output Rundowns.