Add a new Scheduling Program by going to the
Calendar
and selecting a timeslot or clicking the (+) button.
Media
You should upload media first, before attaching it to a program. See
Media Assets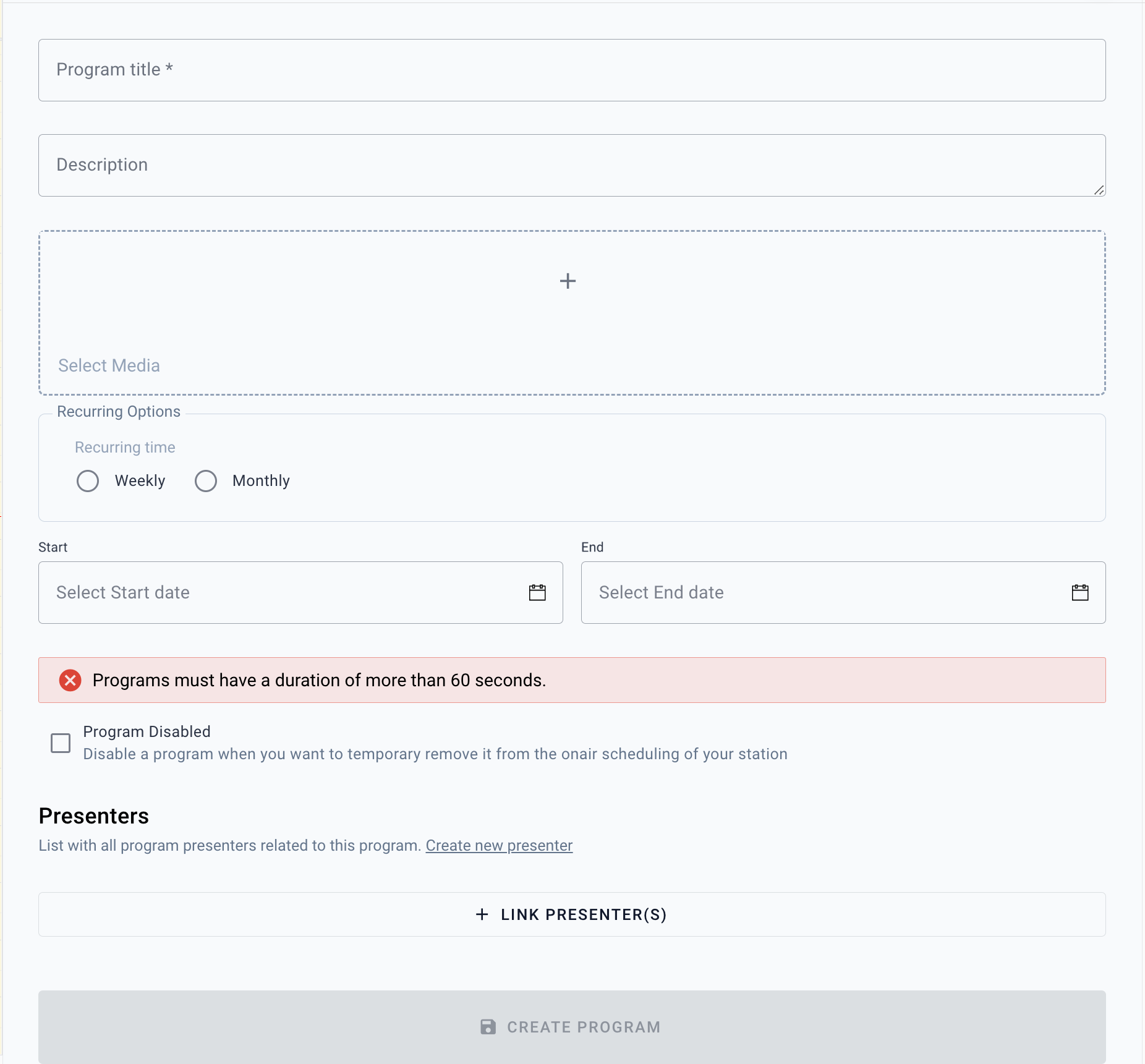 Recurring options
Programs can be recurring per week or month. When saving a Program with a starttime of 9:00 in your current timezone (daylight saving for example)– VRA makes sure that the program will always start at 9:00, even in another timezone/daylight saving time.
Presenters
By adding presenters you could expand your Scheduling metadata with information about the live presenters.
After connecting an audio trigger to the live presenter, VRA is able to automate the display of the information about live presenter in a
Content Visual
.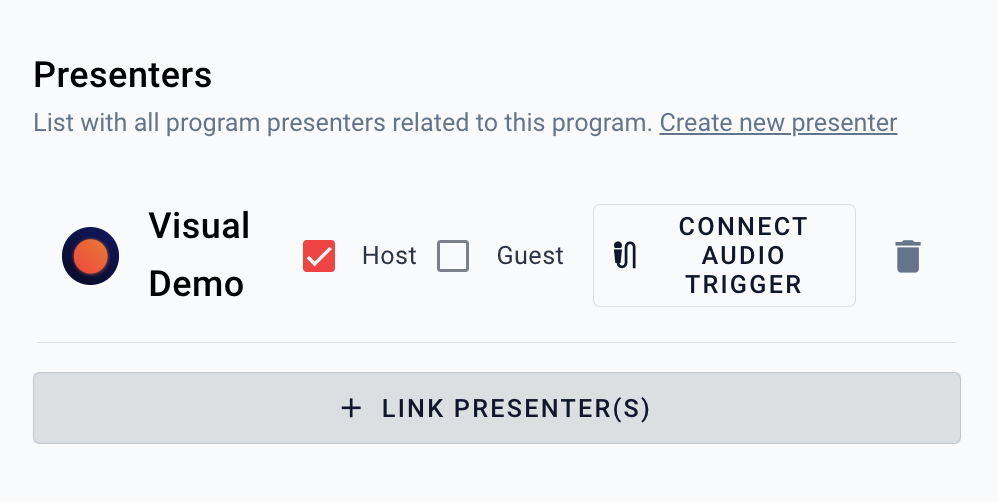 Disabled programs
You could disable a program in certain scenario's to remove it from your schedule automation:
When a program is saved in a "disabled" state it will not be Scheduled by VRA.
When you disable an enabled program, the program will be removed from the scheduling.
When a disabled program is enabled, it will be planned again.
When a scheduled program is already onair when disabled (by saving the program), the onair program will be taken offair.