Quickly stream to different stream channels that fit your target audience.
---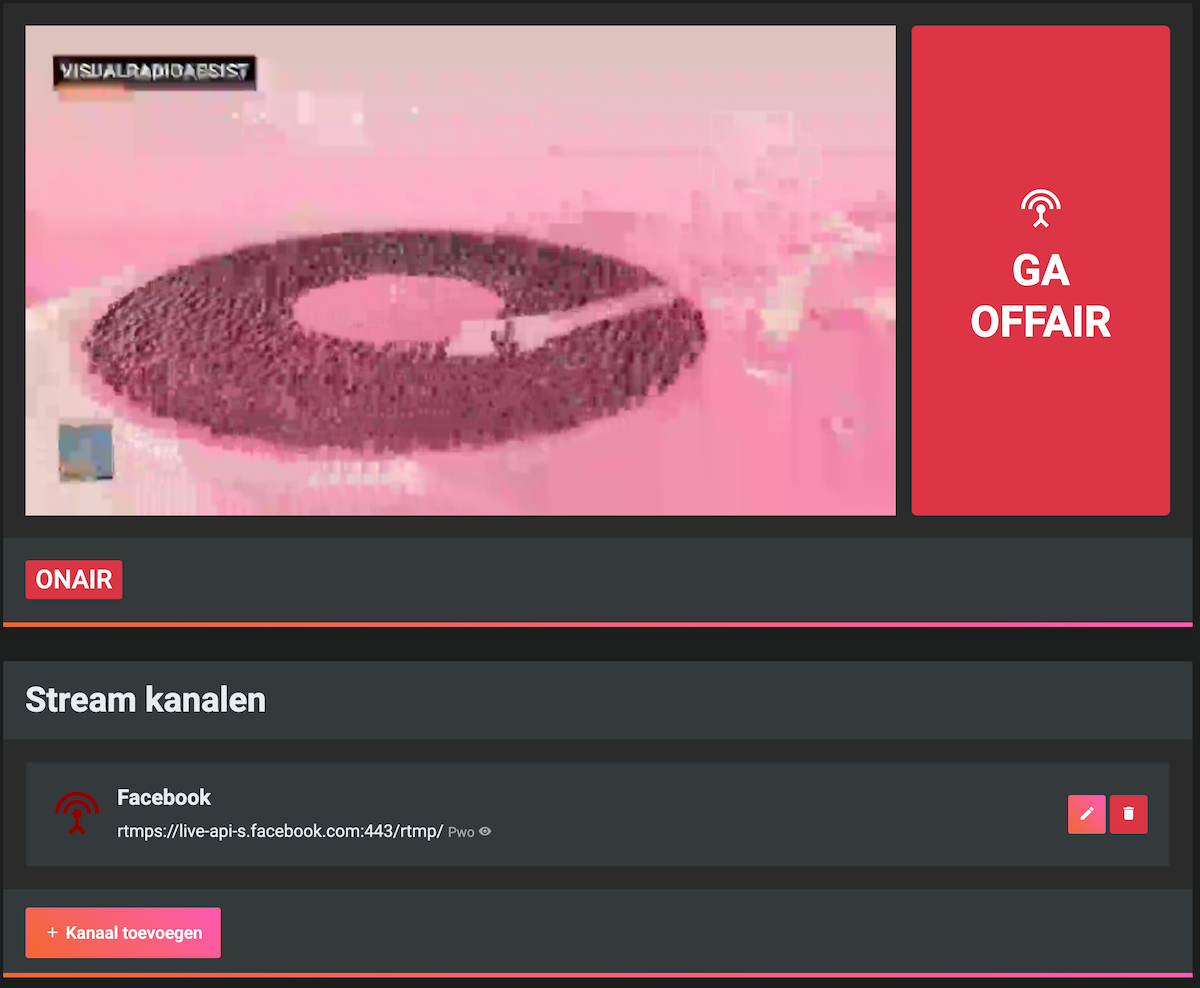 StreamAssist overview
ONAIR OFFAIR
StreamAssist consists of two different modes: ON-AIR en OFF-AIR. The On-Air streams StreamAssist to all enabled channels and StreamAssist in Off-Air mode turns off the stream.
Stream channel
A stream channel has the following properties:
| | |
| --- | --- |
| Properties | Description |
| Name | Identification of the channel. |
| Switched on | This check mark determines whether StreamAssist actually streams to the chosen channel(s) during On-Air. |
| Service / URL | Choose one of the services or enter a custom URL. |
| Streamkey | Streamkey that belongs to the RTMP URL / service. |
| Authentication | Does your (custom) stream require authentication? Tick authentication and enter your username and password that you received from your stream provider. |
Preview stream
Every user can make use of the preview stream functionality. When starting the preview stream, you are able to broadcast on your stream channels within 20 seconds. For an example, this can be useful when you are already On-Air, but have not turned on the streams yet.
5 Steps to stream your broadcast to multiple channels
Add a channel within "StreamAssist".
Create a name for you channel, choose a service (like Youtube or Twitch) or add a custom RTMP stream URL.
Add the streamkey.
Add authentication information (username/password) if your streamingprovider requires you to do this.
Go OnAir and make sure your channel is activated.
Hint! Use the Automatic OnAir check-button in the ScheduleAssist program -> Advanced settings to stream automatically to your active channels when there is no other program live.
Do you want to know more about streaming? Read the technical documentation