Connect media to your liveshow
Make sure to provide VRA with all the information about your broadcast in the
Scheduling
of your Station.
When you're creating a live program you can connect the uploaded
Media Assets
to the Scheduling Program.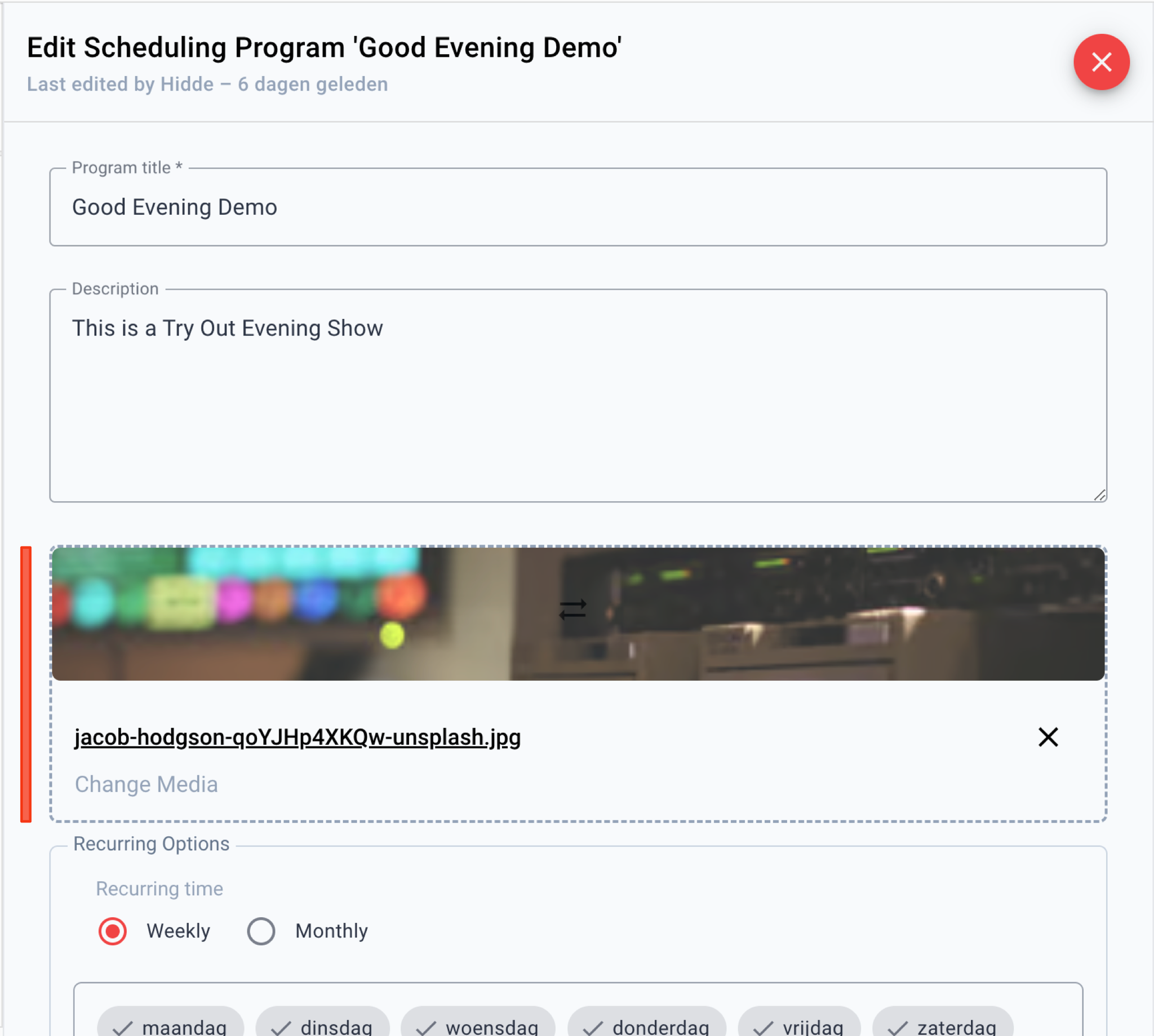 Show the media on an Output Player
Go to the VRA
Output Editor
and create a new Output or select your existing one. Create a rundown, and add Content to the Rundown Items: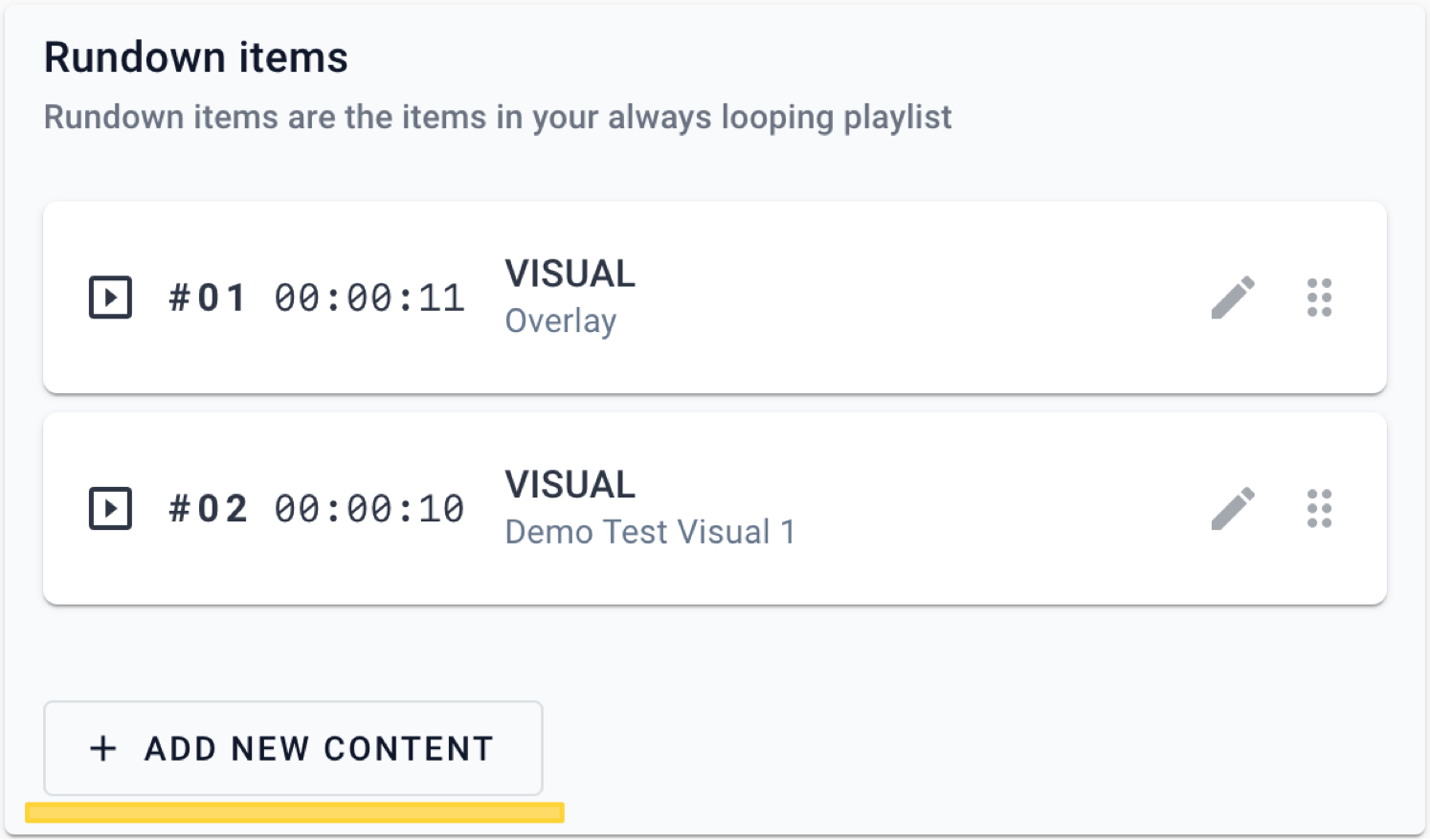 Play Item
Select Scheduling Program Media to automatically show the connected Media of your live show (currently onair) on the Output.