The required 3 steps to connect OBS with VisualRadioAssist are described below. Before connecting OBs, you should install
OpenBroadcasterSoftware
.
---
1. Download OBS Plugin "Websocket Server"
The OBS plugin "websocket" provides a safe connection between
StreamingSoftware OBS
and the VisualRadioAssist Server. This connection helps synchronizing the triggers and the ContentAssist. Download the latest version of the plugin at:
https://github.com/Palakis/obs-websocket/releases
-> Assets (at the bottom of release message) >
obs-websocket-[version]-Windows-Installer.exe
2. Start OBS with websocket server
After downlading and installing the plugin and restarting OBS, the following option should be visible:
Tools > "Websocket server settings"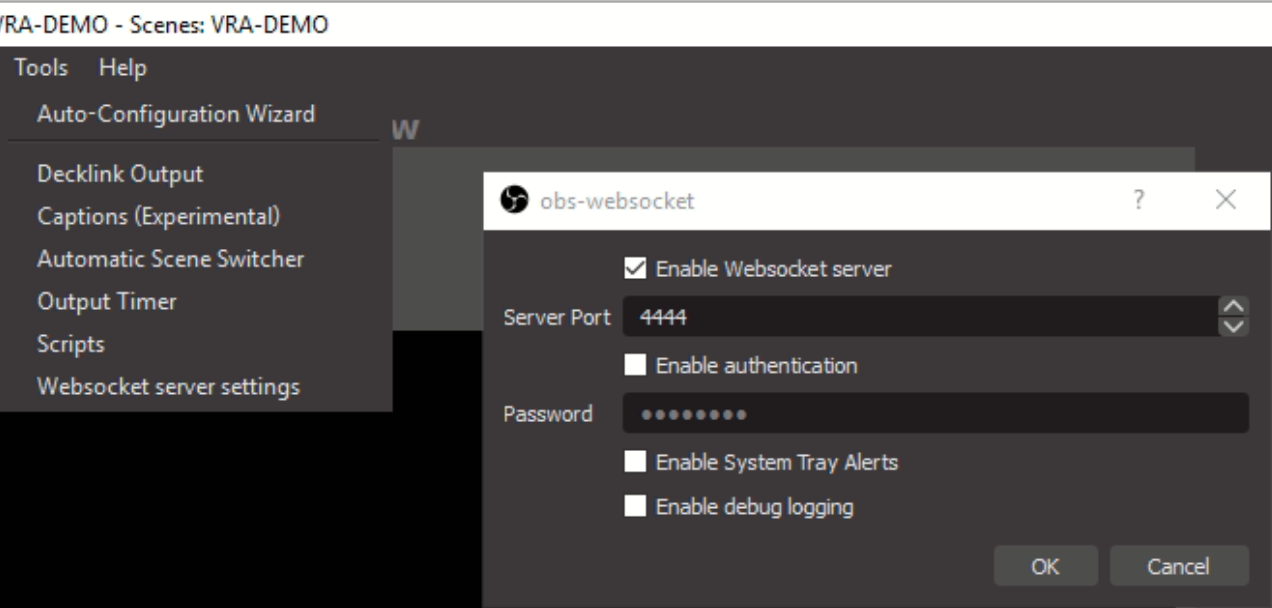 Websocket Settings
Make sure the plugin is switched on and listens to gate 4444.
3. Connect OBS to VisualRadioAssist Server
In VisualRadioAssist Server: Go from Settings -> Triggering -> Options.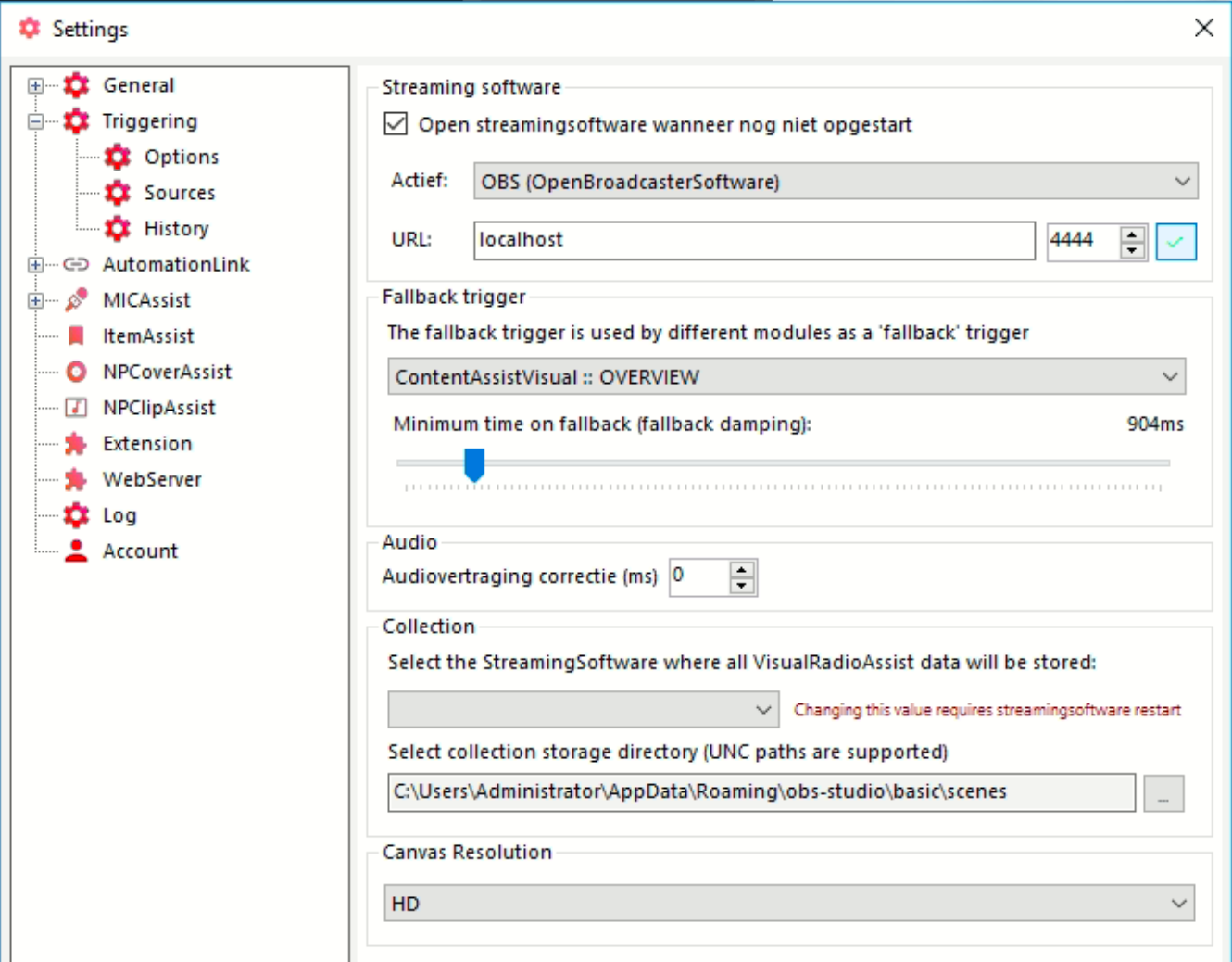 Triggering Settings
Select OBS (OpenBroadcasterSoftware) as an active Streamingsoftware for Triggering. Then, click on the "connect-button" next to gate number 4444. If the button colors green, the connectoin is established. Save Settings with the OK or Apply button.
Help: The OBS Scenes do not work as triggers.
If your link is successful, but you have not seen any triggers in the Server Software or Control Panel, there has not been occured a synchronization yet by VisualRadioAssist. In order to solve this problem: restart the software.