This is the copy of the old documentation and guides of VisualRadioAssist version 3, as first released in 2019, end-of-support July 2023 and End-of-Life december 2023. Links might be broken, please rely on the sidebar navigation.
---
---
▶️ Guides
Link Radio Automation
Connect Streamingsoftware
NPClipAssist (discontinued)
MICAssist
ScheduleAssist Guide
MICAssist
ItemAssist
Modules
Module Overview
AutomationLink
MICAssist
ContentAssist
Designer
StreamAssist
Triggering
TriggerPreset
ScheduleAssist
ItemAssist
License
Server
Server management
Installation
Integrations
Software
Webserver
Server Troubleshooting
OBS Link
StreamAssist
Just starting with VisualRadioAssist?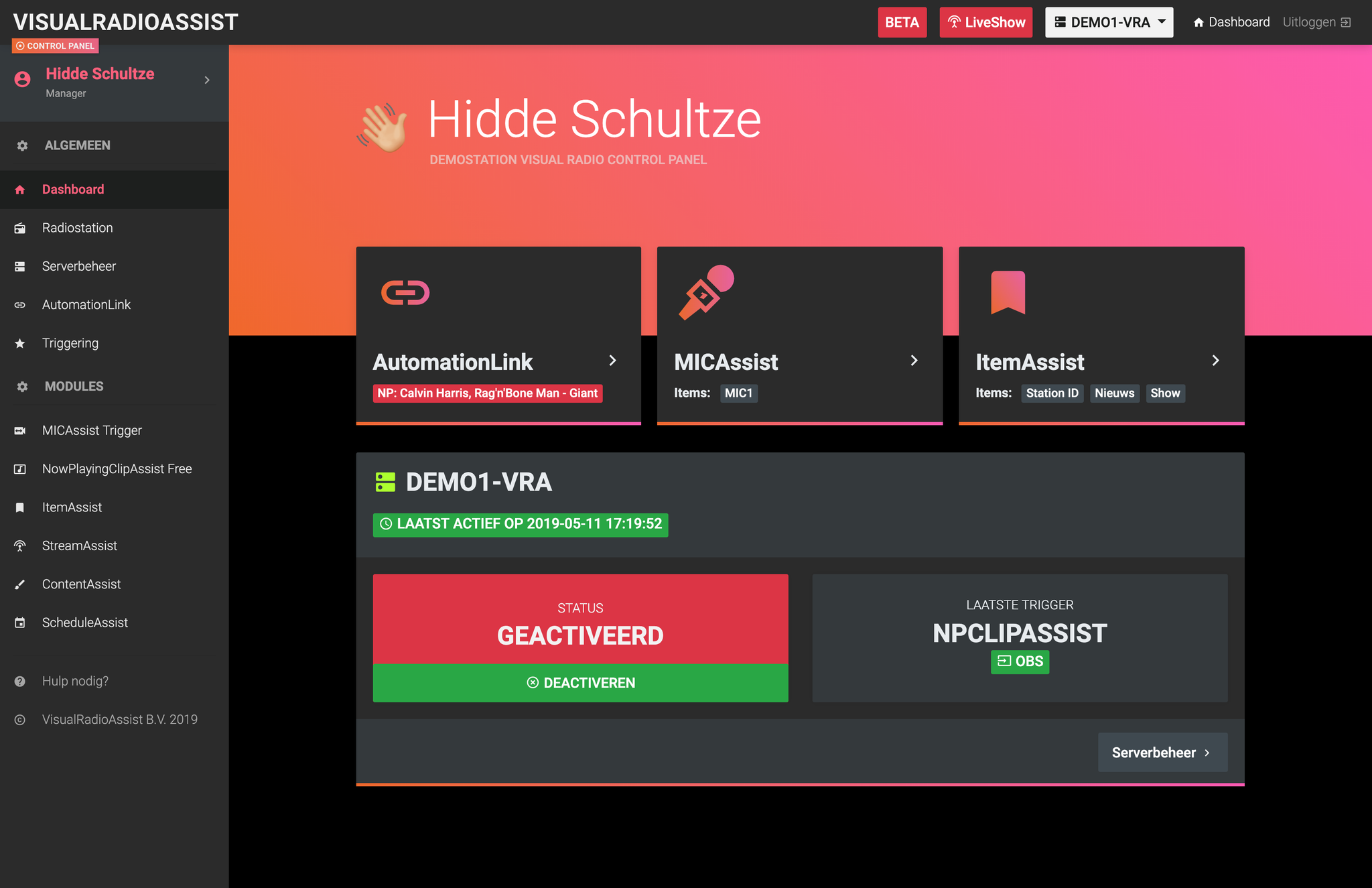 VisualRadioAssist is the perfect Visual Radio solution for every radio professional. We provide an online Control Panel and a local installed
that provides the modules, as described below:
Connect every radio automation. Play information with these modules:
ItemAssist Switch to specific scenes, based on a text file.
Switch your screen based on the sound of your microphone, so that the right presenter is visible during the talk.
Easily create interactive and dynamic content.
Schedule Visual Radio broadcasts with the integration of ContentAssist Collections.
Entire Stream service remote.